It should already be apparent my affinity for Studio One Reggae classics. Unfortunately, I haven't been giving enough time to another HUGE force in Foundation Reggae. Duke Reid's The Trojan was one of the most popular Sound Systems of it's time. Alongside hit Soul, and Rhythm & Blues records of the day, Reid's soundsystem helped to promote the rise of Ska music. Reid started Treasure Isle records, named after his Liquor store, and cut a major portion of important Foundation tunes.
Many may recall my favorite scene in motion picture history from "Rockers", where Dirty Harry and Horsemouth take over a discoteque, and tell the DJ he's playing too much Disco. The result is Dirty Harry tossing the DJ out of the booth, locking the door, and announcing "I & I come to change the mood" over the microphone as the Queen Majesty Riddim's intro rips through the soundsystem.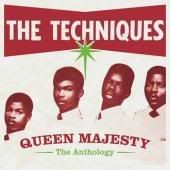 The Techniques-Queen Majesty
The Techniques' "Queen Majesty". This riddim has stood the test of time, and still get regular play on Soundsystems throughout the world. The Techniques cut other major classics, including "Love Is Not A Gamble", the Riddim of which is another highly reproduced one. This tunes breaks the ice everytime.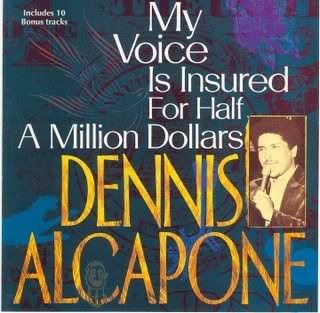 Dennis Alcapone-My Voice Is Insured For Half A Million
Duke Reid also helped usher in the Era of the Deejays, having such Toast Masters under his roof as U-Roy, and Dennis Alcapone. When it comes to Foundation Deejays, Dennis Alcapone's catalog of versions finds his voice on top of some of the greatest Riddims of all time.
U Roy-Chalice In The Palace
U-Roy's "Chalice In The Palace", one of his definitive tunes, and kills!
Tenor Saw-Roll Call
Just to show some later variations of the Riddim, as well as give some space to one of my favorite Reggae artists of all time, here is "Roll Call" by the late Tenor Saw. This is an old time dancehall anthem, equipped with electronic claps. I will one day get more in depth on Tenor Saw, but for now this should do the trick.
Tenor Saw-Roll Call
Sizzla-Just One Of Those Days
Once again, the intro to this riddim sets the dance goers up for a smasher. This time, Sizzla Kalonji introduces himself with his signature vocal cry, and all hands in the place seem to reach for the sky. If you are playing for Reggae fans, then you will hear the whole place singing along, guaranteed.
Plenty other versions out there, so let me know what else you find.
Hugh