I hope that my folks are still with me here. I been meaning to leave some things for you, but my life has been spiraling into a mad state of sketchy showers, sleeping on a bus, and rocking crowds in numbering in the thousands five nights a week for the past three weeks. I wake up in another city everyday, and just when I adjust to the place, I'm out. It's not a bad thing though, this touring business is incredible, but crazy.
Lets Start from the beginning...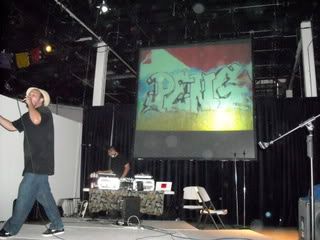 I got off the plane from my island tour ate some food, slept for an hour, then ran to Mr. Henshaw's house to get things together for a rap show we had that night. The show was nice, and we played with a Rock Band called Rambo Knife. Somehow I made it through the night, slept in my own bed, and got prepared to hit the road.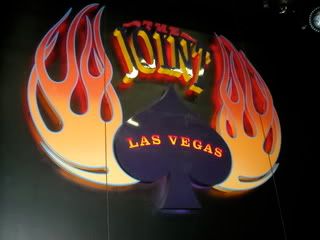 Our first "Official" tour gig was at the HArd Rock Hotel in Las Vegas, inside a venure called "The Joint" (Our real first gig was in Ocean Beach, and all I can say is OB knows how to party)...
The line up is Slightly Stoopid, Pepper, and for the first few shows The Expendables. And myself...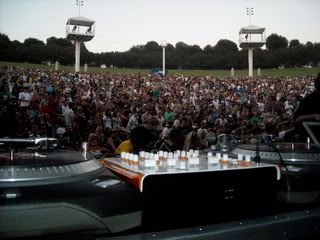 The Joint was just a warm-up. I woke up back in Cali, for the first of our real gigs, at the Costa Mesa Amphitheater. This was a sold out show, with 8500 in attendance. This is why I say Vegas was a warmup.
Santa Barbara was where Sly & Robbie and Taxi Gang showed up. It was funny cuz the whole crew is yardie, and they were running late so they were hastily setting up everything up. I don't know if they realized I was DJing, until I got on the mic. When I was was done they were all staring at me kind of confused. When I finally caught up with them between sets, they were mad cool, and showed me mad respect. The best is Sly Dunbar hailing me up "Yes General. Big Up DJ". The real treat is that they brought Miss Cherine Anderson on the road with them. She co-starred in the Jamaican Motion Picture "One Love", and has been creating a hell of a buzz in the Jamaican Dancehall Scene. She has got one of the best voices I've heard as of lately, and she gives me chills when she starts off her set with "Redemption Song".
Cherine Anderson-Movie Star
There was this fat loudmouth DJ from a radio station who thought he was real hot shit, and he was bandstanding every chance he got. I mean, big up yourself for being the top rock DJ in SANTA BARBARA, but ease the fuck up...Anyhow, I wont go in depth, but the dude was full of himself (And probably Biscuits and Gravy)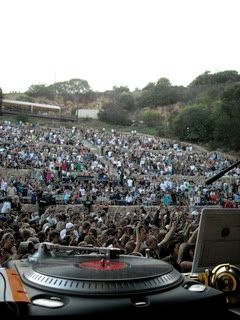 Santa Barbara Bowl was pretty nice though
We had our first day off in Boise Idaho, and I made a little stroll around the immediate area to check the sites. They are refurbishing their state capitol, so the thing looks like a grey version of everyone else's capitol building. (Pretty exciting as I would say).
My first cool experience in Boise was breakfast at Goldy's. Their claim to fame is being featured on the Food Network's Diners, Dives, and something or other. And their Hollandaise sauce. It was definitely the cool place for the Boise's hip people to eat off their hangovers by the looks of the patrons. I wasn't super hungry, but I got this Smoked Salmon Hash plate which was one the best things I ever had.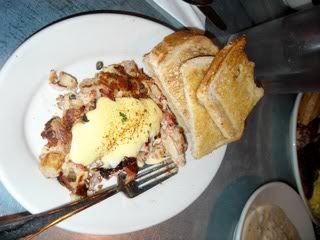 I found my way to Boise's only Record store, which was heavy on the indie rock, which meant that their Jazz section was priced to move. I found one of my favorite records there, which I had previously paid 20 cuts for, and I copped it for 2 Dollars.
I caught a couple random Graff flicks, but there really wasn't much more than rebel tags, and a couple throw ups.
Scar seemed to be the guy most up on the streets of Dtown Boise.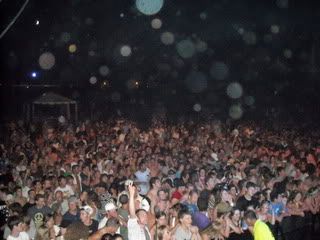 The Boise Show was pretty cracking, and the people seemed to really go crazy out there. While I was playing my set after Sly & robbie, I have been getting in the mode of playing the "Midnight Hour" Riddim, starting with the Silvertones original, then into Tarrus Riley's Protect Your Neck. The front of house guy on the boards for Sly & Robbie comes out next to me while I'm DJing, and I turned and looked at him, and told him the Tarrus Riley was my favorite tune. He looks at me and goes "I produced that one." I cocked my head slightly in suprise and said "Yeah man, I do Fat Eyes". It turns out that their soundman is none other Bulby, the man behind MANY a reggae hit. His latest riddim being the new General Penitentiary riddim. I was mad hyped at that moment, and been picking his brain ever since.
This is Bulby and Cherine after the Boise set.
Boise also introduced Half Pint to the tour, who makes his way out into Slightly Stoopid's set for 3 or 4 songs. Half Pint is one of my all time favorite Reggae Singers, and is really a treat for to be on the road with him. For those who have sleeping under a rock for the last 20 years, check this.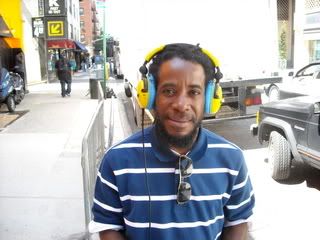 Half Pint-Political Fiction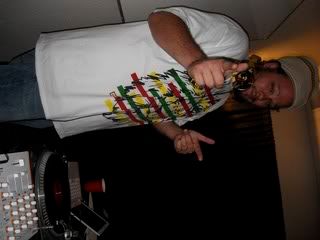 A Little Boise After Party session.
Next We played Marymoor amphitheater, right outside Seattle, Washington. The venue was beautiful, and the backstage dressing rooms were in this old historic mansion/museum. I thought it was pretty cool to be scrubbing my ass in a museum.
My boy Skip, from Heavy Manners and one of my favorite blogs
Super Duty Tough Work
made it out for the after session, and we got into a cool conversation with Half Pint about Jammy's and such. Pretty wicked show!!!
Peter Mann and Half Pint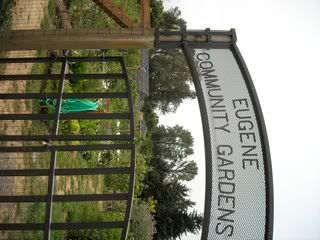 The next show was in Eugene Oregon, and this crowd was unreal. Lots of lurkers across the stream behind the stage, getting wasted and dancing in the woods. Lots of good herbs, and good vibes.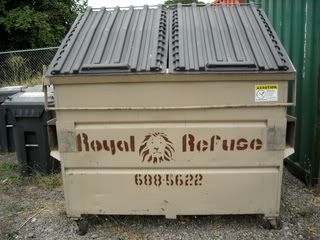 Interesting idea for a business going on here.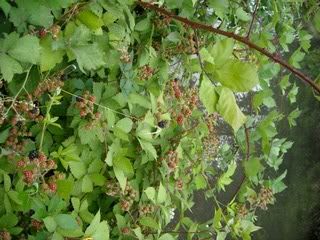 I was picking wild Blackberries all hippy like and shit. They told me to only pick them above waist level cuz mad rock stars piss in them I guess.
Eugene A Dweet!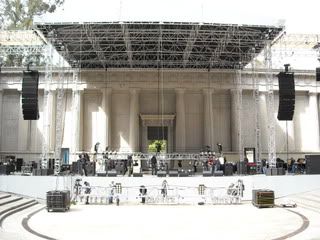 We returned one last time to Cali, to rock the Legendary Greek Theater in Berkeley. I was lucky to have my boo come meet me out there, and we got to run around Berkeley for a minute. I was also luck to have my boy Sonny Phono meet up, and I was back with family for the night. The herb smelled so sweet from the crowd out there, and they packed in early.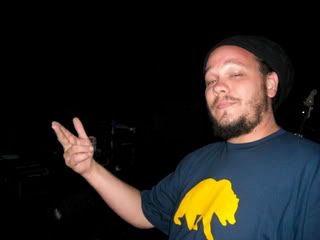 This is pretty good for now. We crushed the West Coast, with sold out shows in almost every city. I'm now on the East Coast, and I got mad more photos and tales to follow. Give Thanks for being patient with me, and still popping through.
I have been dealing with real slow Net connections, so when I can, I will update some more. We have 5 more shows through the south east all the way to Florida, then we start the slow trek back West. To all my folks that have come through to check me, big up! Its good to see familiar faces when I'm out here.
Soon Come...
Jump it!