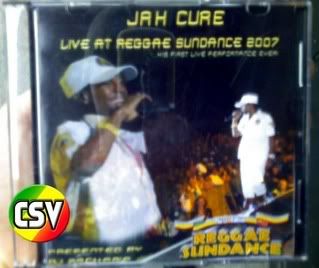 Jah Cure LIVE at Reggae Sundance 2007
I won't usually put whole albums up, but this is something ALL Jah Cure fans should check for. It's bootleg of course, but pretty damn clean. You can feel the excitement as Jah Cure finally blesses the stage after 8 years of incarceration. If anything this is a good little piece of history...
Give thanks to DJ Zachariah for this one
JAH CURE LIVE AT REGGAE SUNDANCE 2007---Click Here To Download!!!